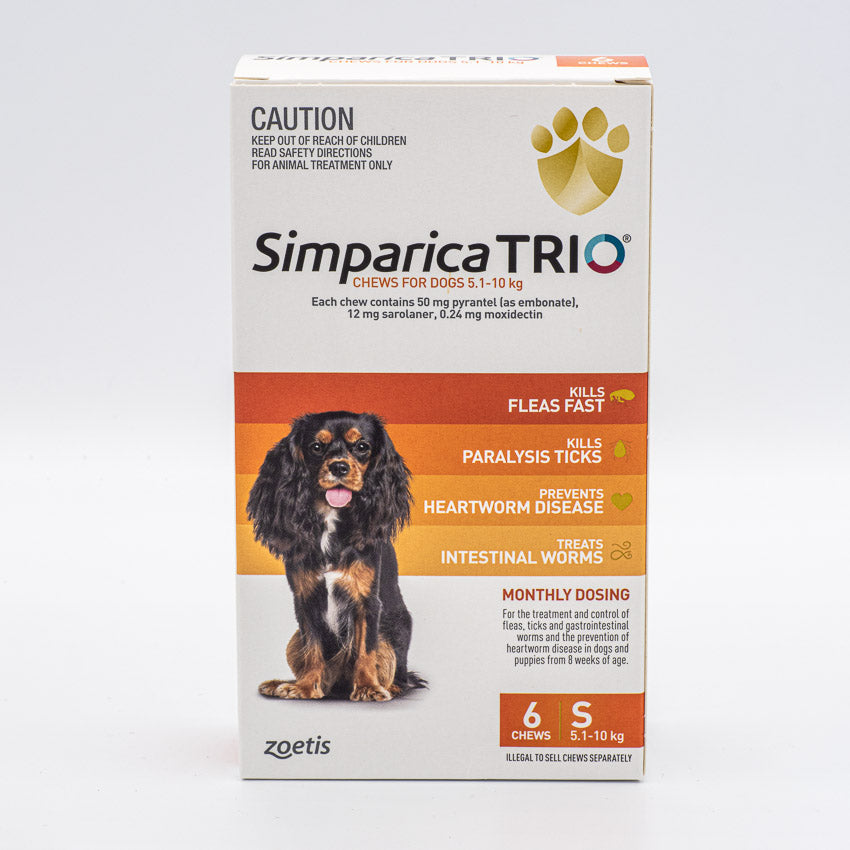 SIMPARICA TRIO 5.1-10KG 6PACK
RRP: $133.99
SCRIPTLY PRICE: $84.50
Earn
84
points with this purchase!
Join for
free
and use your points to redeem exclusive offers and discounts on our most popular products
Join Now >
Simparica Trio for small-sized dogs (6-pack)
Give your little friend 24-hour protection with Simparica Trio.
Description 
It is specially formulated for small dogs that are between 5.1 and 10kg and are at least 8 weeks old. These convenient monthly chews help to keep them healthy inside out by breaking the life cycle of all of the nasty parasites that are causing your pooch pain.
6-pack 

Monthly protection

Starts working in 4 hours

Delicious flavour your dog will love
Usage 
Simparica is given to your little pooch orally once a month. Can be taken with or without food.