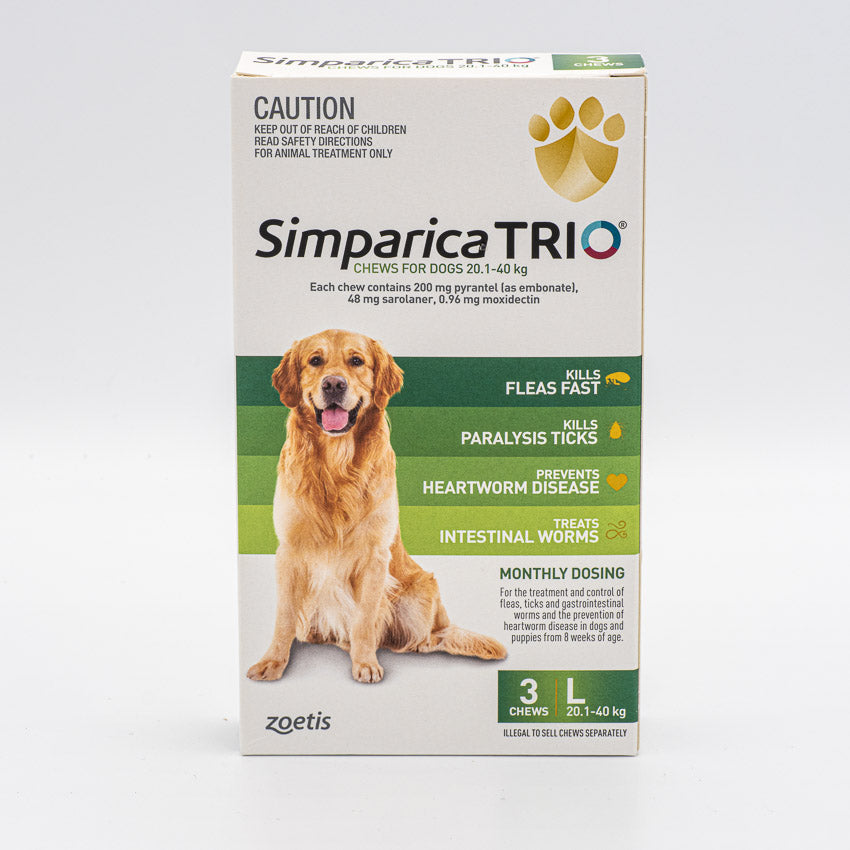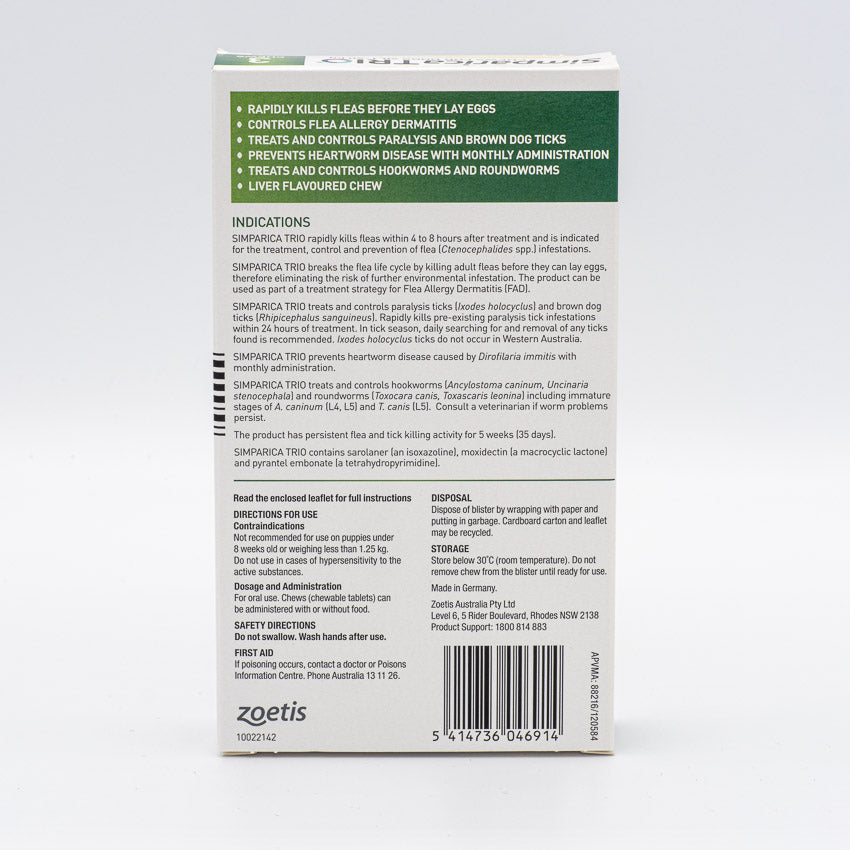 SIMPARICA TRIO 20.1-40KG 3PACK
RRP: $91.99
SCRIPTLY PRICE: $50.00
Earn
50
points with this purchase!
Join for
free
and use your points to redeem exclusive offers and discounts on our most popular products
Join Now >
Simparica Trio for large dogs (3-pack)
Keep your large dog safe and protected from a range of nasty parasites all month long with Simparica Trio Chews.
Description 
It starts working within only 4 hours! The special formula is specially formulated for dogs weighing between 20.1 and 40kg and that is more than 8 weeks old. Monthly treatment means you don't need to worry about giving them medication every week like some other products on the market do, just one for the month and your pooch is good to go.
3-pack 

Monthly protection

Starts working in 4 hours

Delicious flavour your dog will love
Usage 
Simparica is given to your large pooch orally once a month. Can be taken with or without food.