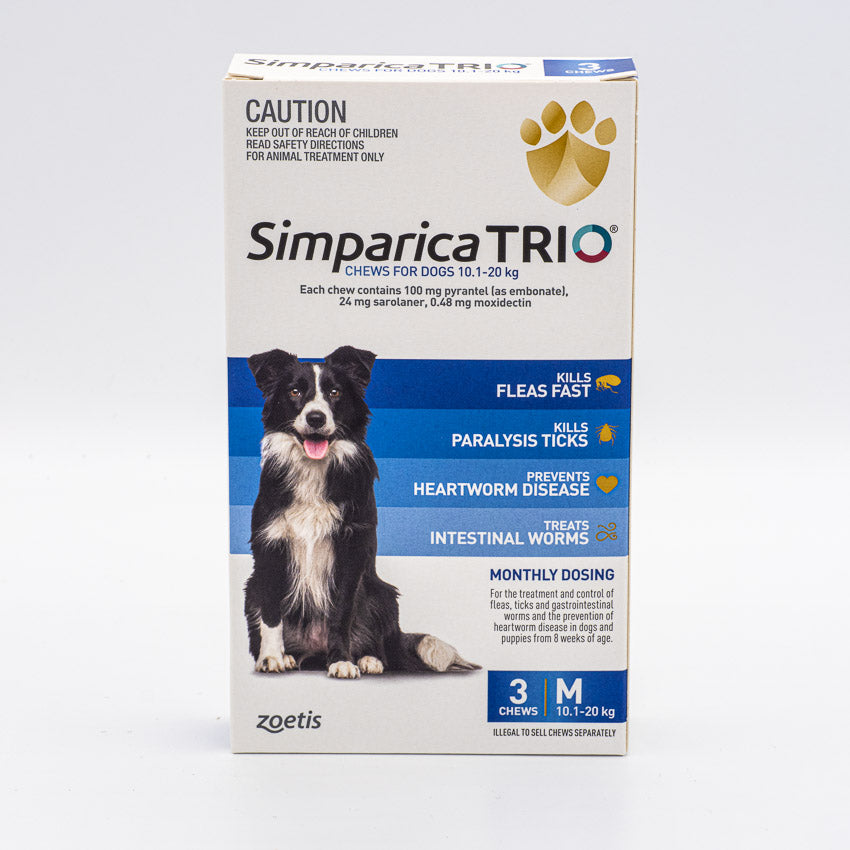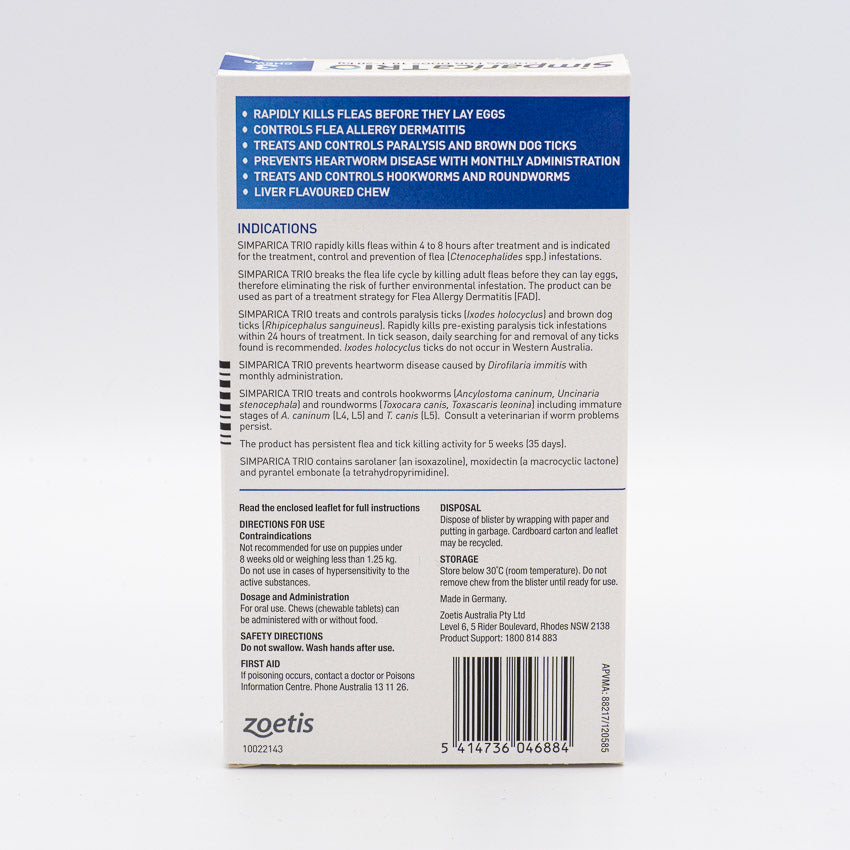 SIMPARICA TRIO 10.1-20KG 3PACK
RRP: $83.99
SCRIPTLY PRICE: $56.25
Earn
56
points with this purchase!
Join for
free
and use your points to redeem exclusive offers and discounts on our most popular products
Join Now >
Simparica Trio for medium-sized dogs (3-pack)
With the Simparica Trio Chews, you can give your medium-sized pooch a month of protection from parasites.
Description 
These tasty chews kill off fleas and brown ticks within just four hours! They're also great for helping to prevent further environmental infestations by preventing adult fleas from laying eggs in new locations, whilst also protecting against deadly paralysis tick bites as well. 
3 months of protection in one pack

Monthly protection

Starts working in 4 hours


Protects against fleas, ticks, heartworms and intestinal worms
Usage 
Simparica is given to your 10.1-20kg pooch orally once a month