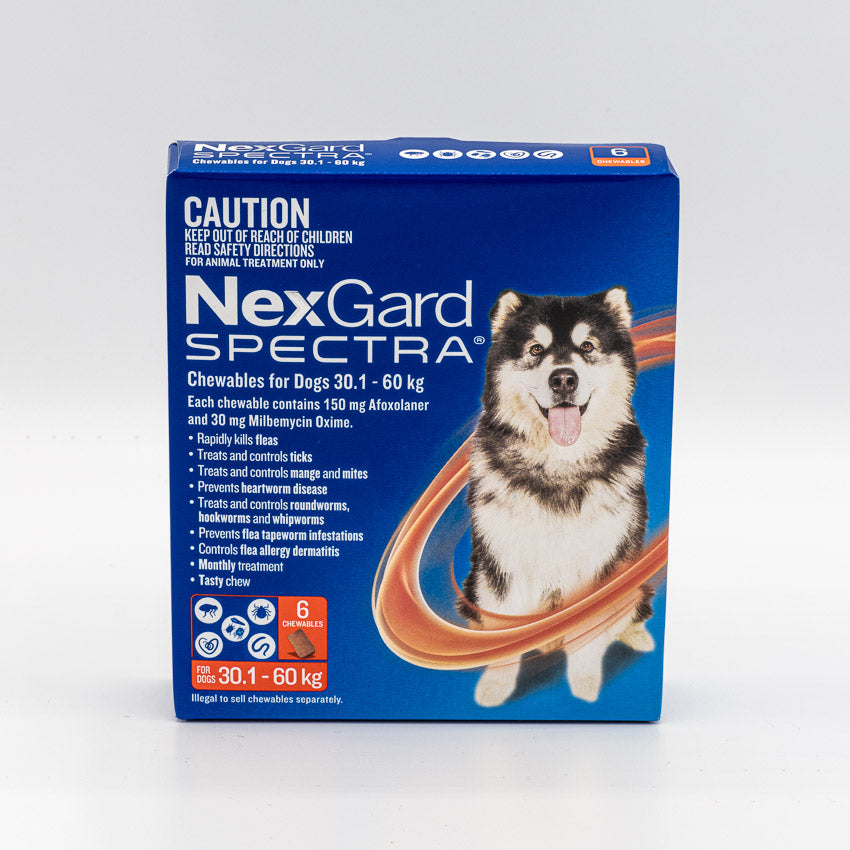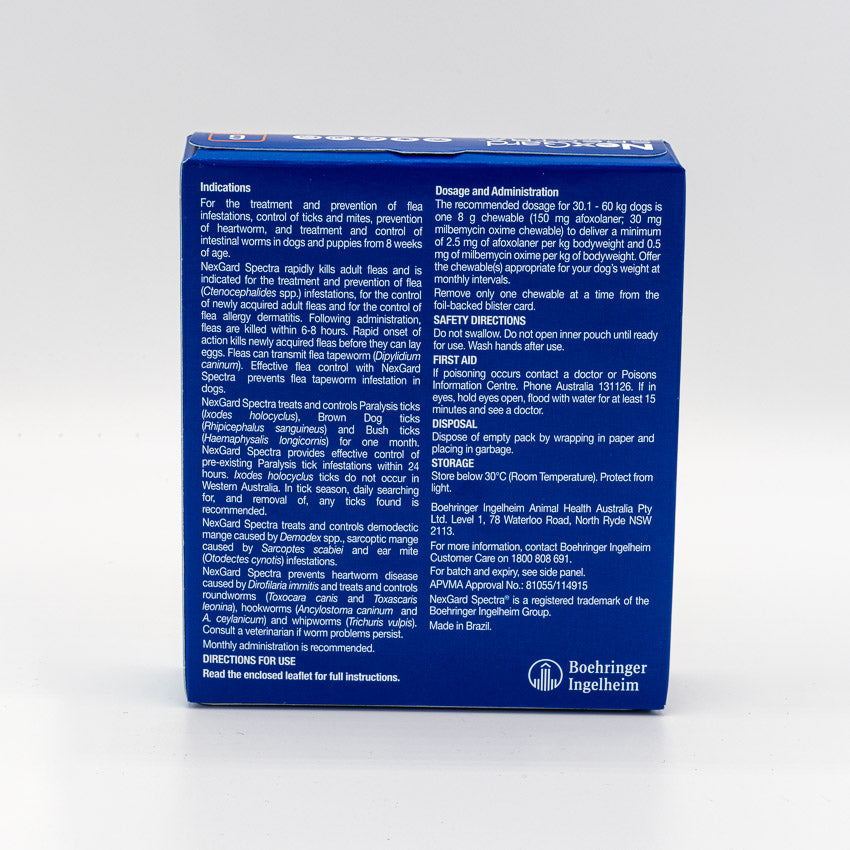 NEXGARD SPECTRA 30.1-60KG 6PACK
RRP: $178.00
SCRIPTLY PRICE: $101.00
Earn
101
points with this purchase!
Join for
free
and use your points to redeem exclusive offers and discounts on our most popular products
Join Now >
NexGard Spectra for dogs 30.1-60kg (6-pack)
Nexgard Spectra monthly chew is designed to keep your dog protected from the most common parasitic nasties, including ticks, fleas, mites, and tapeworms.
Description 
It offers protection against fleas in just 6 - 8 hours after administration. It's been specially made in mind for dogs that weigh between 30.1 and 60kg (and are at least 8 weeks old). You can rest easy knowing that your furry family member will always be safe around all those pesky pests.
6-pack

Monthly protection 

It's beef flavoured, so your dog will love it

Fast acting
Usage 
The recommended dosage for a  30.1-60kg dog is one 8g chewable.