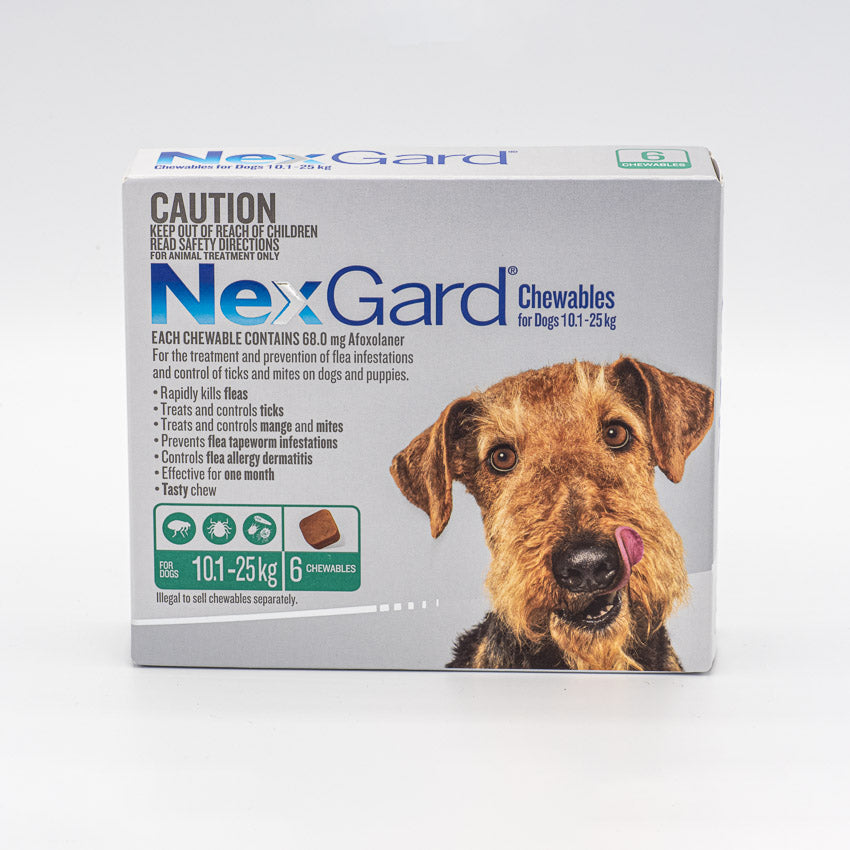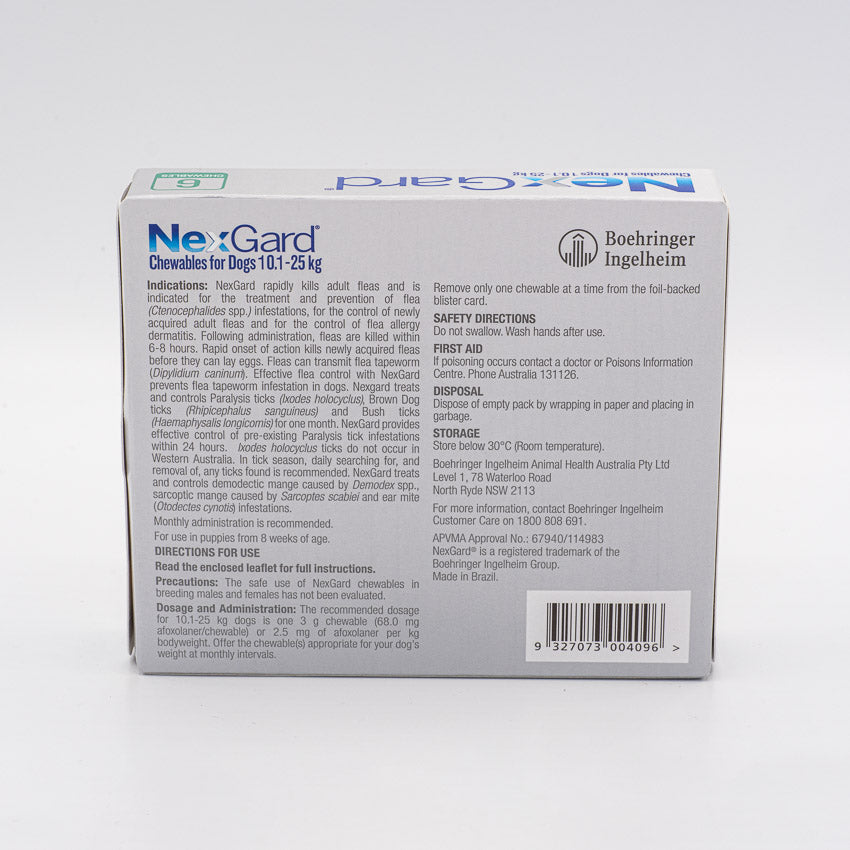 NEXGARD LARGE 10.1-25KG 6PACK
RRP: $121.99
SCRIPTLY PRICE: $73.00
Earn
73
points with this purchase!
Join for
free
and use your points to redeem exclusive offers and discounts on our most popular products
Join Now >
NexGard for large dogs (6-pack)
NexGard chews are made with a tasty beef flavouring, which makes them hard to resist for dogs. They're designed as an effective treatment against ticks, fleas and mites.
Description 
These convenient chews can be given any time of year and are specially made for dogs in the weight range of 10.1 and 25kg and that is older than 8 weeks. Nexgard also offers protection from flea tapeworms, keeping your dog happy, healthy and safe.
6-pack

Monthly protection against pests

Great flavour your dog will love 

Fast acting
Usage 
The recommended dosage for a 10.1kg-25kg dog is one 3g chewable.