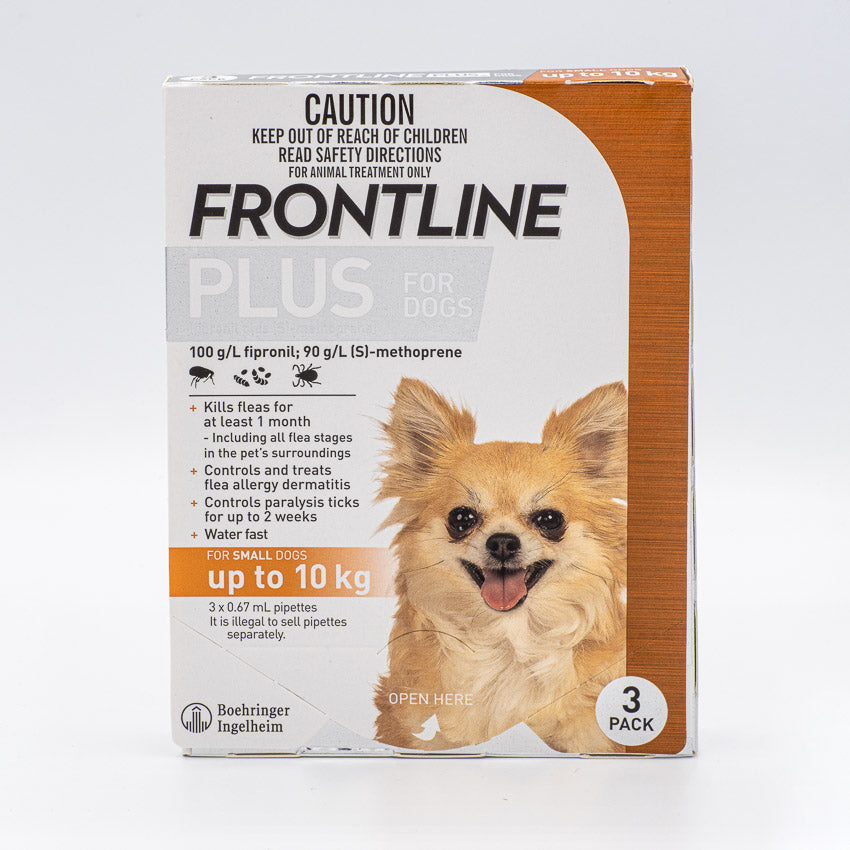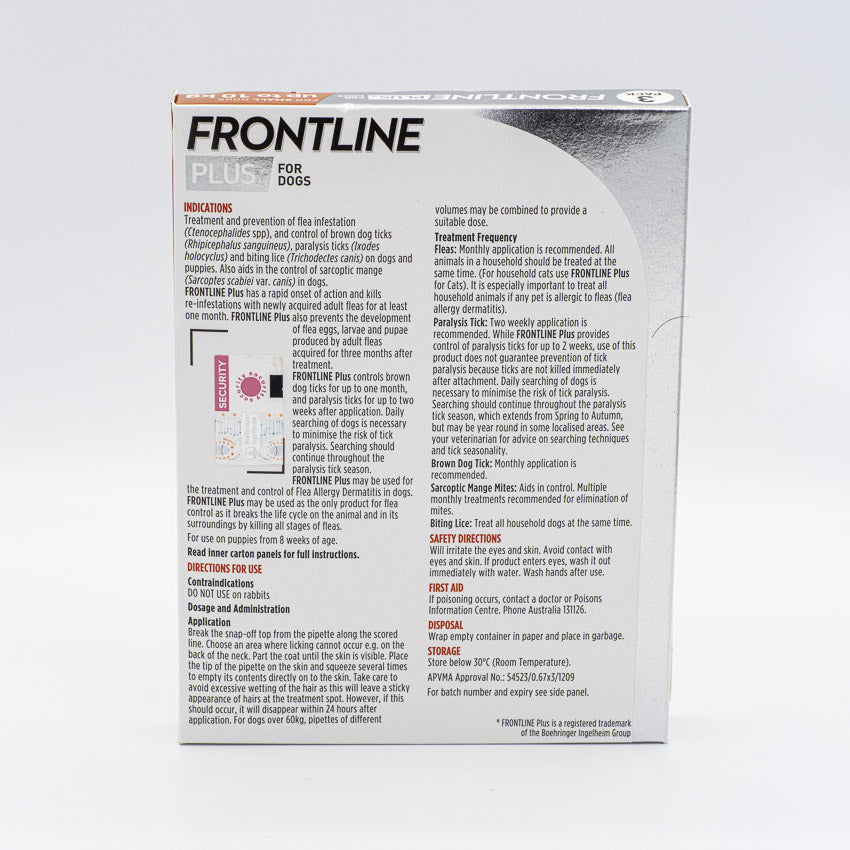 FRONTLINE PLUS SMALL DOG 3PACK
RRP: $52.99
SCRIPTLY PRICE: $34.00
Earn
34
points with this purchase!
Join for
free
and use your points to redeem exclusive offers and discounts on our most popular products
Join Now >
Frontline Plus for small dogs (3-pack)
Not only are flea and tick infestations an uncomfortable, distressing condition for your dog - they can also pose a major risk to their health. That's where Frontline Plus comes in!
Description 
 This convenient treatment provides month-long protection against fleas, and starts working within just 12 hours! This product has been specifically made for small dogs that weigh up to 10kg.
3-pack

Monthly protection for your dog

Fast-acting

Safe for dogs older than 8 weeks
Usage 
Apply to an area of your dog that it won't lick, like the back of the neck. Follow as directed.