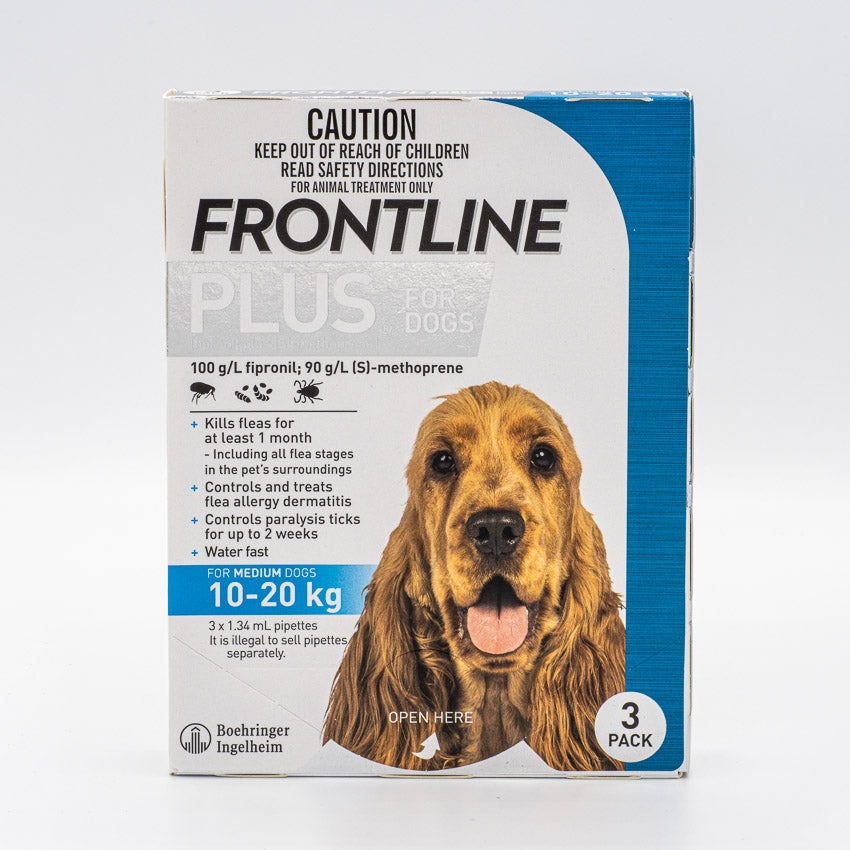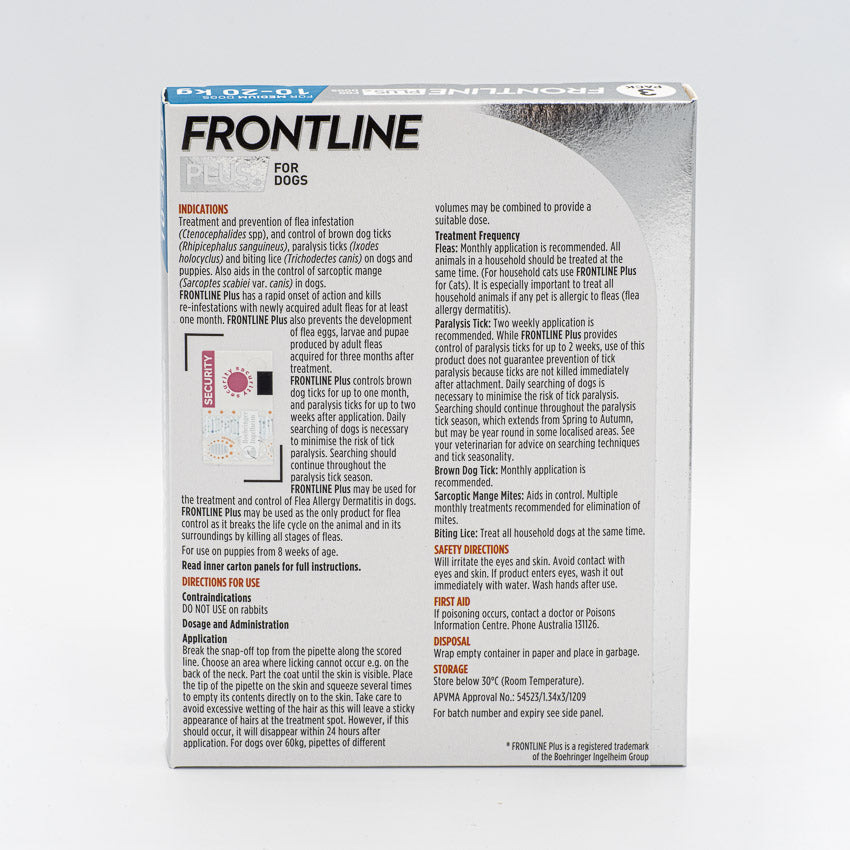 FRONTLINE PLUS MEDIUM DOG 3PACK
RRP: $37.99
SCRIPTLY PRICE: $35.27
Earn
35
points with this purchase!
Join for
free
and use your points to redeem exclusive offers and discounts on our most popular products
Join Now >
Frontline Plus for medium dogs (3-pack)
Frontline Plus is here to protect your dog from infestations that can be annoying and make them feel very uncomfortable.
Description 
It provides month-long protection and it's waterproof, so they can still get silly in the rain and puddles! You won't have any more worries about ticks or fleas getting onto your pup or into the house either because this topical treatment has you covered.
3-pack

Monthly protection for your dog

Fast-acting

Safe for dogs older than 8 weeks
Usage 
Apply to an area of your dog that it won't lick, like the back of the neck. Follow as directed.