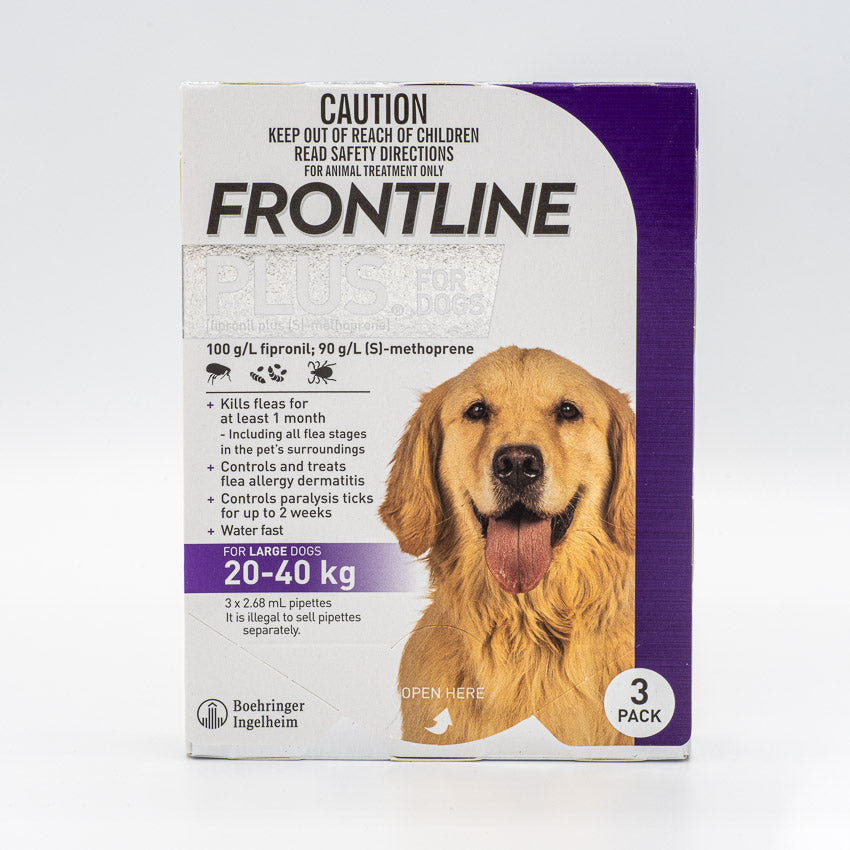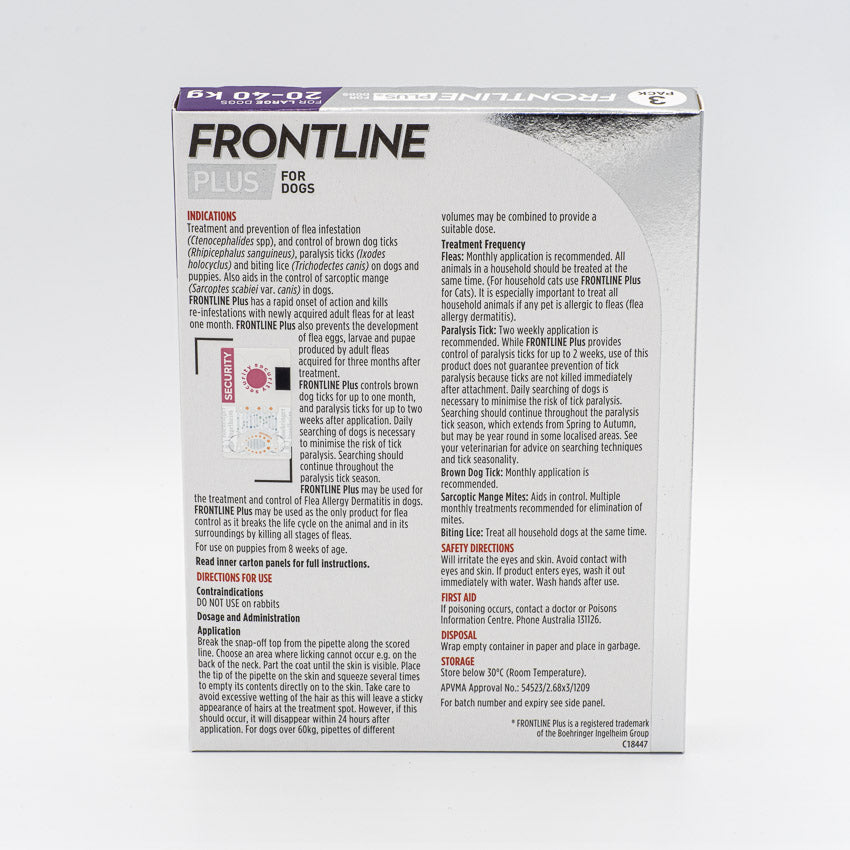 FRONTLINE PLUS LARGE DOG 6PACK
RRP: $71.99
SCRIPTLY PRICE: $63.85
Earn
63
points with this purchase!
Join for
free
and use your points to redeem exclusive offers and discounts on our most popular products
Join Now >
Frontline Plus for large dogs (6-pack)
Frontline Plus is the perfect solution for protecting your large dog from flea and tick infestations.
Description 
It's been specifically developed for large dogs that weigh between 20 and 40kg. It kills and fights fleas in 12 hours! As well as fights away ticks! It will even protect your pooch against paralysis ticks for 2 weeks as well.
6-pack

Monthly protection for your dog

Fast-acting

Safe for dogs older than 8 weeks
Usage 
Apply to an area of your dog that it won't lick, like the back of the neck. Follow as directed.