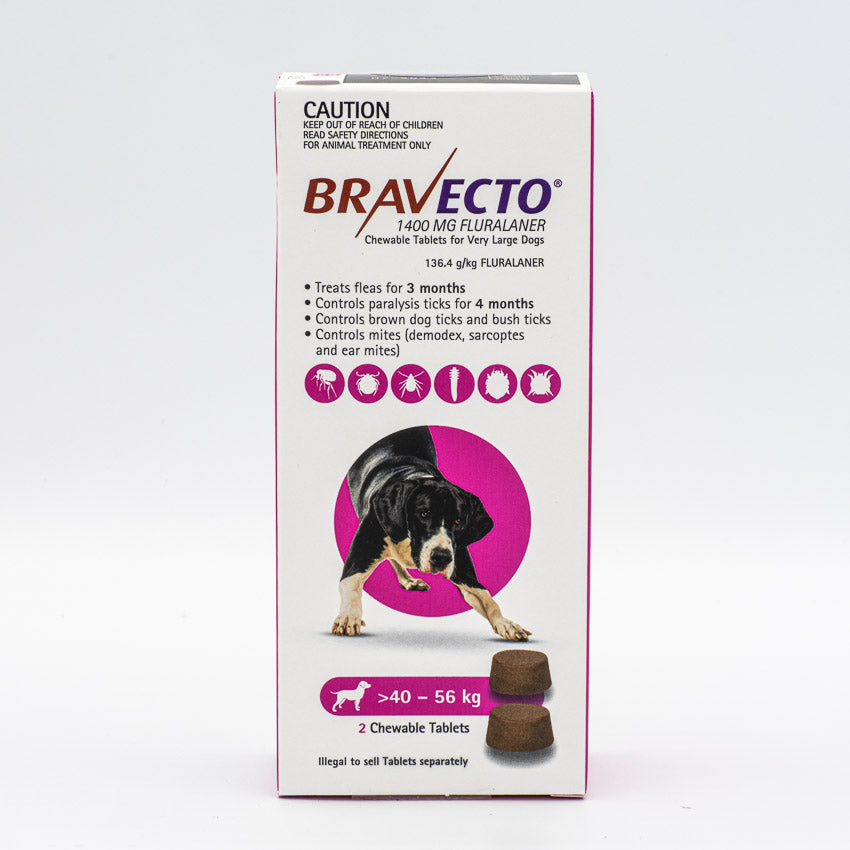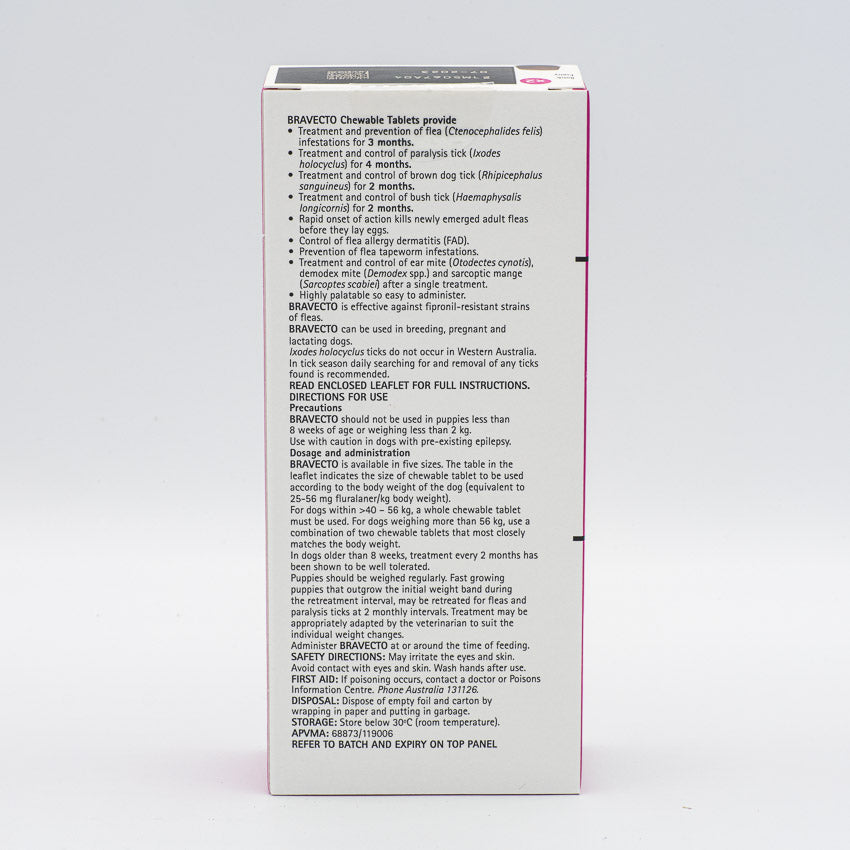 BRAVECTO CHEWS V.LARGE DOG PURPLE 40-56KG 2PK
RRP: $96.99
SCRIPTLY PRICE: $65.19
Earn
65
points with this purchase!
Join for
free
and use your points to redeem exclusive offers and discounts on our most popular products
Join Now >
Bravecto Chews for very large dogs (2-pack)
Help your extra-large dog feel comfortable in their own skin with Bravecto Spot-on.
Description 
 The spot-on technology makes it easy to apply, and you only need to do it twice a year because each dose provides 6 months' worth of protection.
2 pack

6-month protection against fleas

Easy to administer 

Safe for dogs over 8 weeks
Usage 
For dogs within >40kg - 60kgs a whole tablet must be used as directed