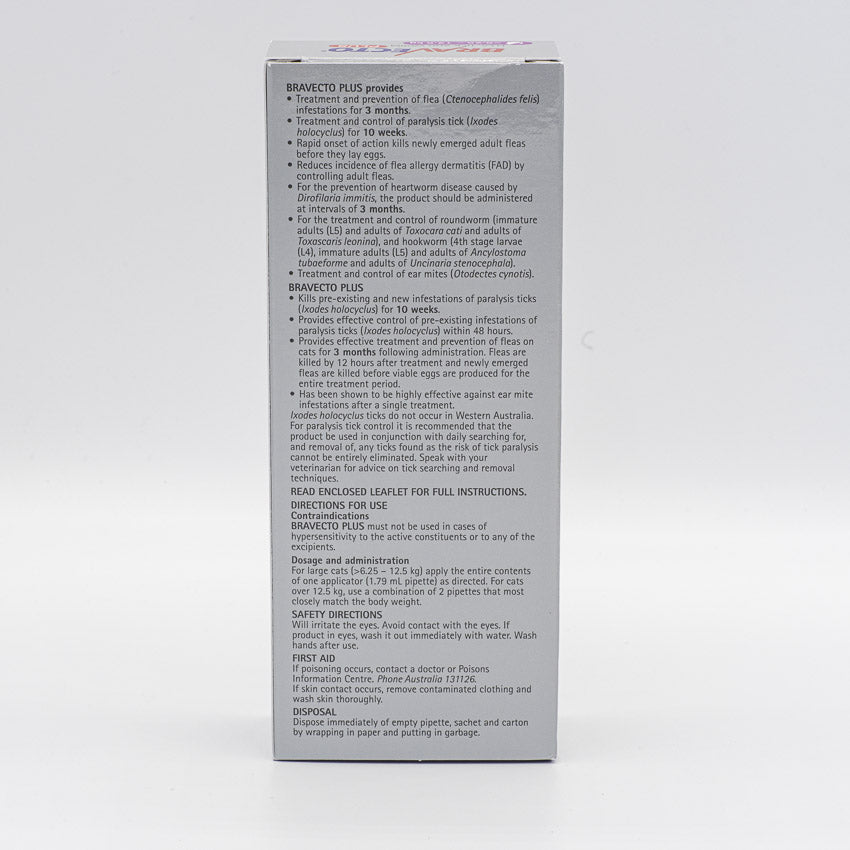 BRAVECTO PLUS CAT 6.25-12.5KG 1PK
RRP: $37.99
SCRIPTLY PRICE: $24.89
Earn
24
points with this purchase!
Join for
free
and use your points to redeem exclusive offers and discounts on our most popular products
Join Now >
Bravecto Plus for large cats (1-pack)
Keep your cat safe and protected from nasty parasites, inside and out with Bravecto Plus for Large Cats.
Description 
Specially developed to treat fleas in cats between 6.25 and 12.5kg, it will offer 10 weeks of protection against paralysis ticks as well as 3 months' worth of heartworm prevention!
1 dose

3-month protection against fleas

Easy to administer 

Safe for use in cats older than 9 weeks
Usage 
For cats (6.25kgs - 12.5kgs) place the entire contents of one applicator