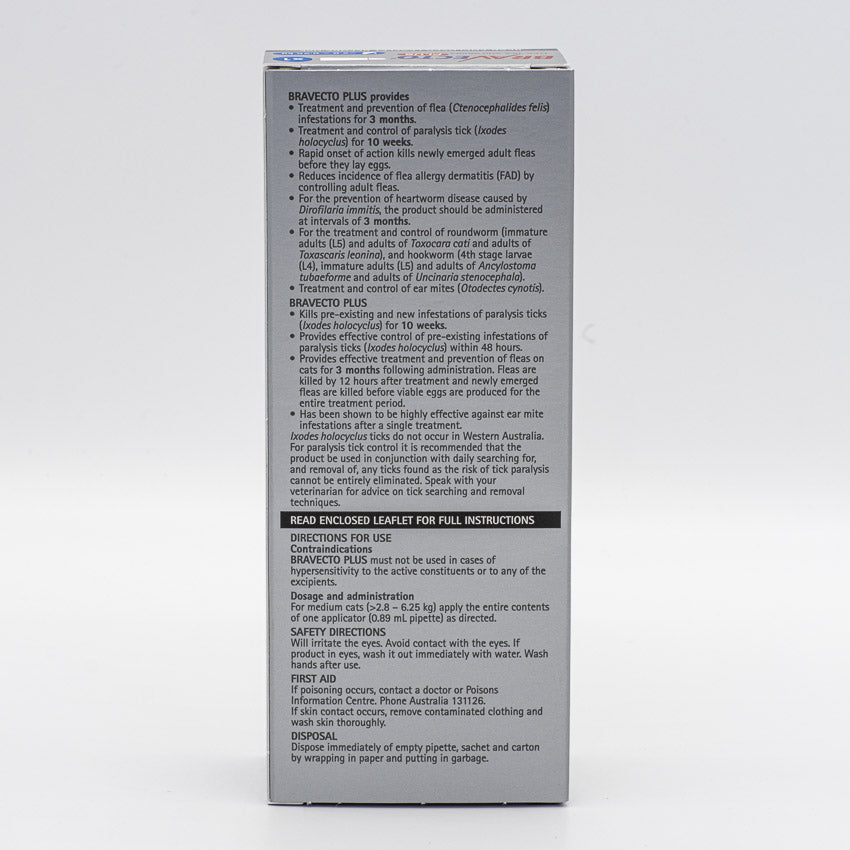 BRAVECTO PLUS CAT 2.8-6.25KG 1PK
RRP: $46.99
SCRIPTLY PRICE: $24.89
Earn
24
points with this purchase!
Join for
free
and use your points to redeem exclusive offers and discounts on our most popular products
Join Now >
Bravecto Plus for cats 2.8kgs - 6.25kgs (1-pack)
Your cat deserves to live a full and healthy life, free of fear.
Description 
This specially formulated formula is designed to treat fleas, control paralysis ticks and prevent heartworm for up 4 months!
1 dose

3-month protection against fleas

Treat roundworm, hookworm and ear mites

Safe for use in cats older than 9 weeks
Usage 
For cats (2.8kgs - 6.25kgs) place the entire contents of one applicator as directed