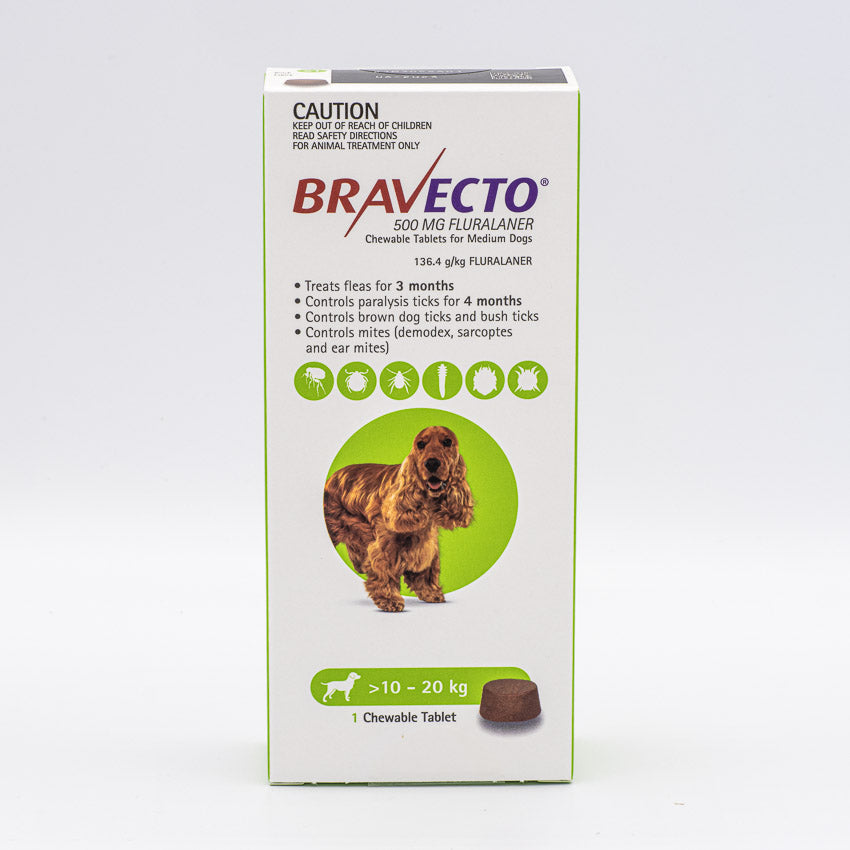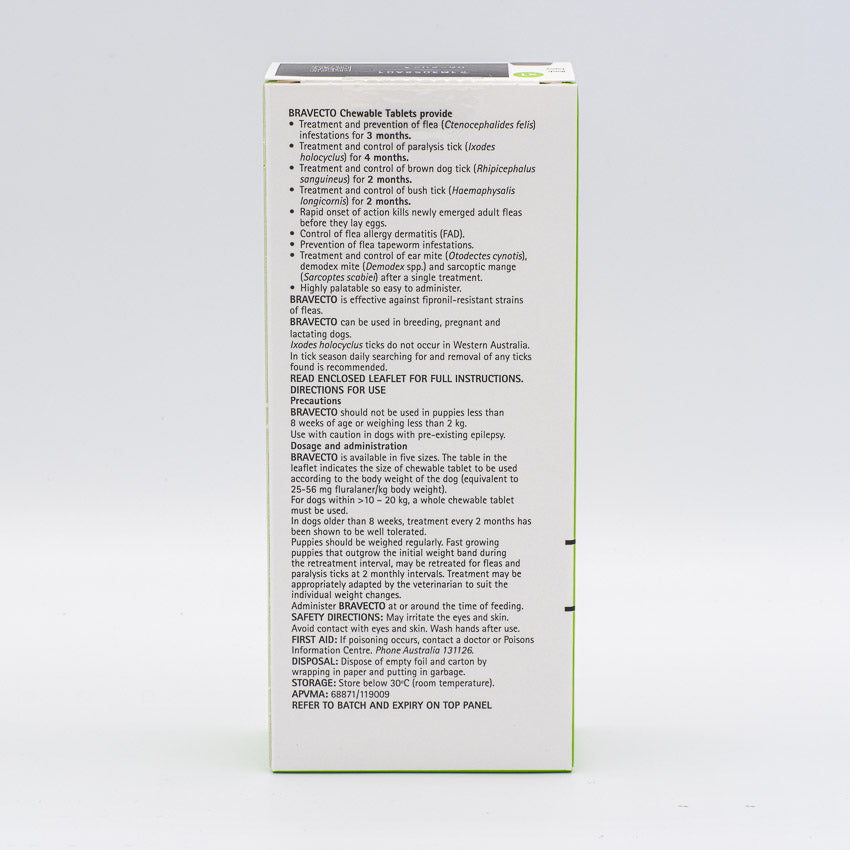 BRAVECTO CHEWS MEDIUM DOG GREEN 10-20KG 1PK
RRP: $68.99
SCRIPTLY PRICE: $40.18
Earn
40
points with this purchase!
Join for
free
and use your points to redeem exclusive offers and discounts on our most popular products
Join Now >
Bravecto Chews for medium dogs (1 pack)
Bravecto Chew for Medium Dogs (Green) 10-20kg offers long-term protection.
Description 
These tasty chews are easy to administer and will offer you pooch protection against fleas for 3 months, and even control against paralysis ticks for 4 months.
1 dose

3-month protection

Delicious and easy to administer

Safe for dogs aged 8 weeks and older
Usage 
For dogs within >10 - 20kg a whole tablet must be consumed as directed.