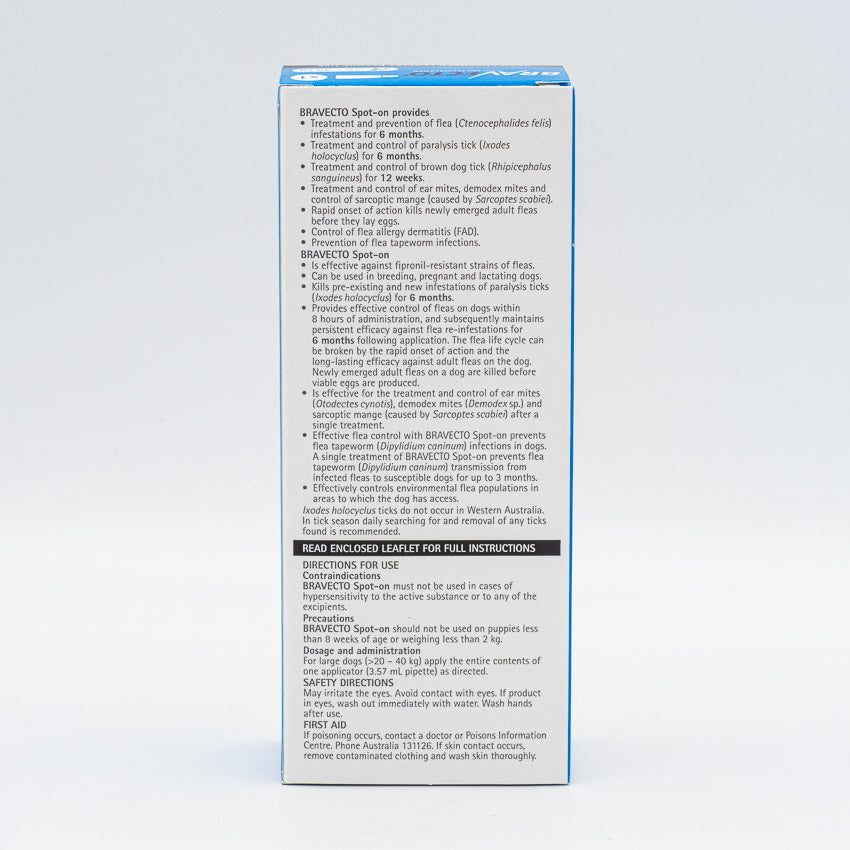 BRAVECTO DOG SPOT ON 20-40KG 1PK
RRP: $109.99
SCRIPTLY PRICE: $67.19
Earn
67
points with this purchase!
Join for
free
and use your points to redeem exclusive offers and discounts on our most popular products
Join Now >
Bravecto spot-on for dogs 20 - 40kg (1 pack)
Keep your dog safe and protected from ticks with this easy-to-apply spot-on treatment. 
Description 
We know how much care big dogs need and your dog deserves nothing but the best. Bravecto is a specially developed formula for large dogs between 20-40kg. Keeping your big dog safer for longer.
1 dose

6 month protection per dose

Protects against fleas and ticks 

Safe for dogs aged 8 weeks or older
Usage 
For large dogs apply the entire contents of one applicator as directed