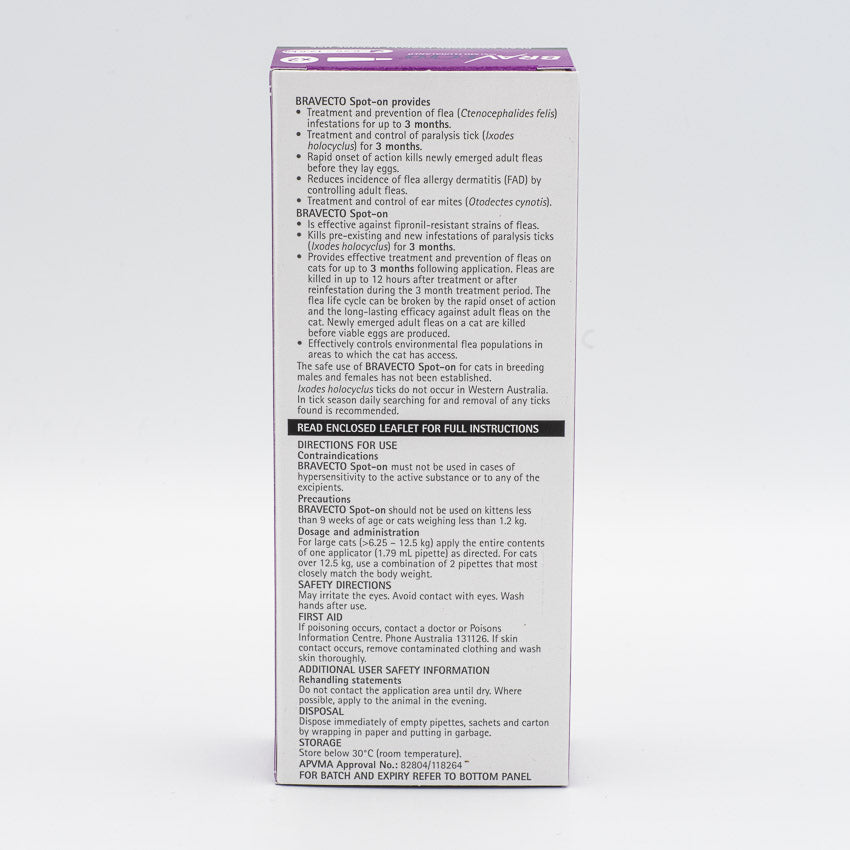 BRAVECTO CAT SPOT ON 6.25-12.5KG 2PK
RRP: $92.99
SCRIPTLY PRICE: $48.95
Earn
48
points with this purchase!
Join for
free
and use your points to redeem exclusive offers and discounts on our most popular products
Join Now >
Bravecto spot-on for cats 6.25-12.5kgs (2 pack)
When you need to protect your cat from parasitic infestations, there's no better way than with this convenient spot-on treatment
Description 
Just one dose ensures protection for 3 months and keeps them safe in their adventures! Safe for use among cats over 9 weeks old and between 6.2 and 12.5kg.
2-pack

3-month protection per dose

Safe for cats breeding and pregnant

Added protection against paralysis ticks
Usage 
For large cats 6.2-12.5kgs, apply the entire contents of one applicator as directed. For cats over 12.5kgs use a combination of two pipettes that most closely match the body weight.