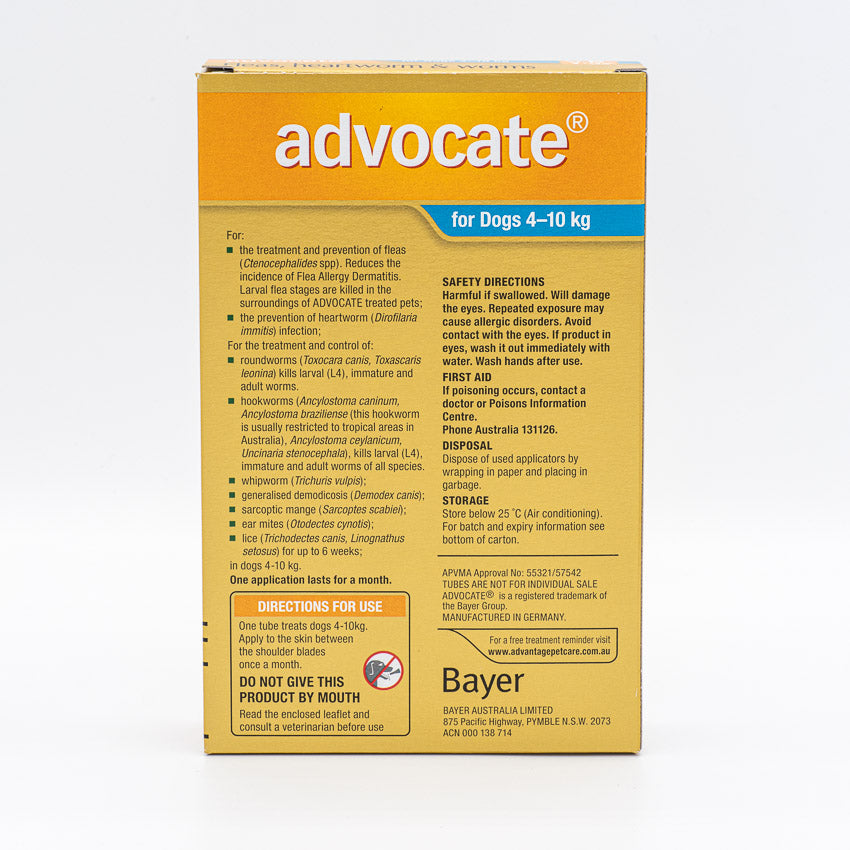 ADVOCATE DOG MEDIUM BLUE 4-10KG 6PACK
RRP: $124.99
SCRIPTLY PRICE: $101.71
Earn
101
points with this purchase!
Join for
free
and use your points to redeem exclusive offers and discounts on our most popular products
Join Now >
Advocate blue for medium-sized dogs (6-pack)
Your dog deserves the best possible care, which includes strong parasite protection. 
Description 
It provides comprehensive protection against fleas and starts working as early as 3 minutes! This formula has been specially made to be suited to dogs that are over 7 weeks of age and weigh between 4 - 10kg.
6-pack

Monthly protection

Easy-to-use topical solution

Water-resistant 
Usage 
One tube treats medium-sized dogs 4-10kgs. Apply to the skin between the shoulder blades once a month.