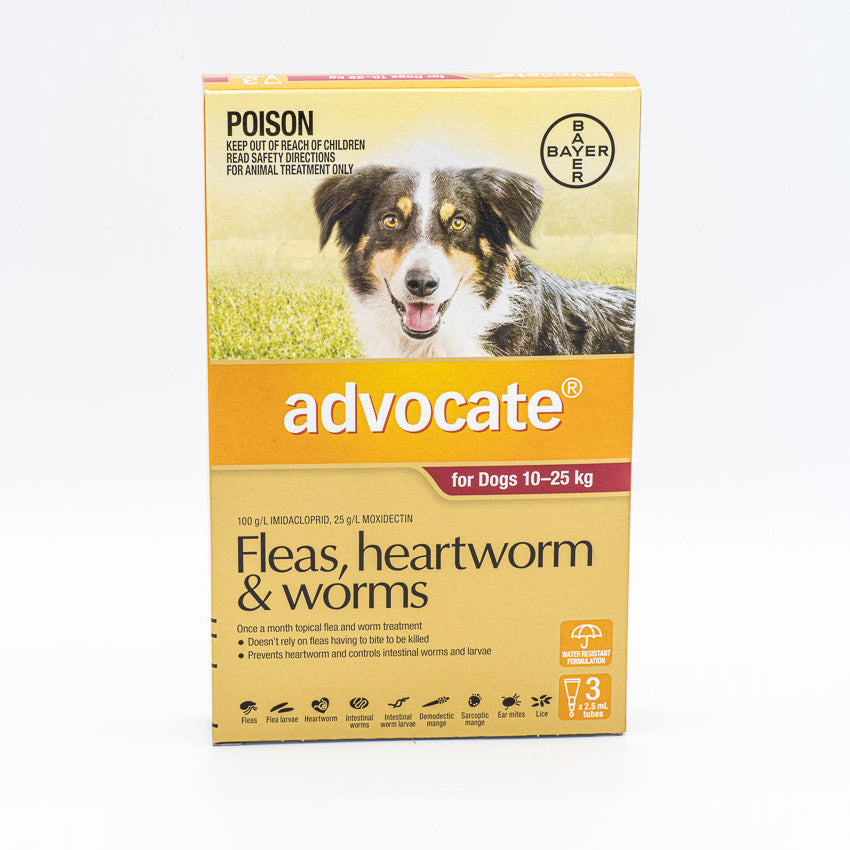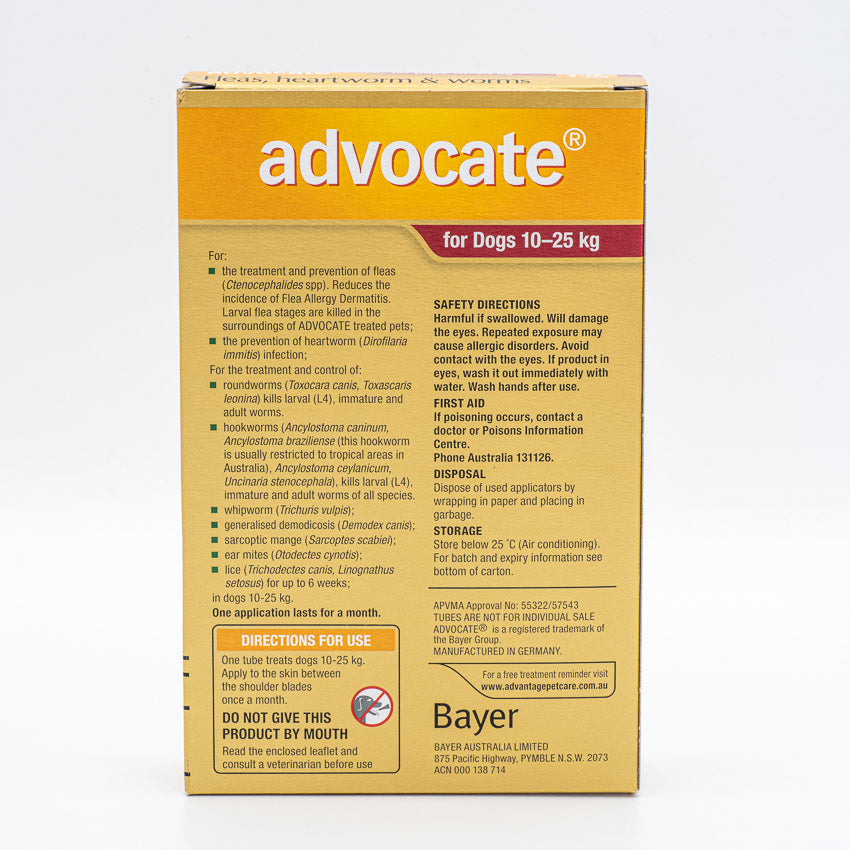 ADVOCATE DOG LARGE RED 10-25KG 3PACK
RRP: $82.99
SCRIPTLY PRICE: $63.91
Earn
63
points with this purchase!
Join for
free
and use your points to redeem exclusive offers and discounts on our most popular products
Join Now >
Advocate for large dogs (3-pack)
The most comprehensive protection for your dog is Advocate for Large Dogs
Description 
It's designed to protect them against fleas, heartworm diseases intestinal worms lice and ear mites which can all cause a wide range of uncomfortable symptoms for your pup. It has been made for dogs that weigh between 10-25kg, and it's suitable for dogs older than 7 weeks.
3 pack

Monthly treatment 

Easy-to-use topical solution

Water-resistant 
Usage 
One tube treats large dogs 10-25kgs. Apply to the skin between the shoulder blades once a month.