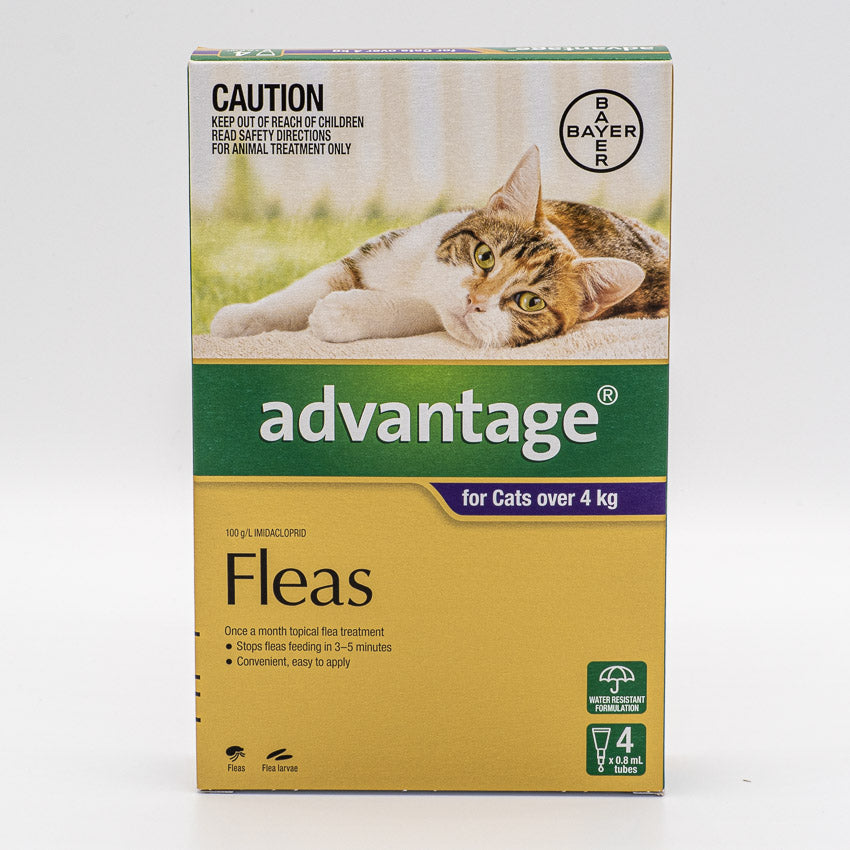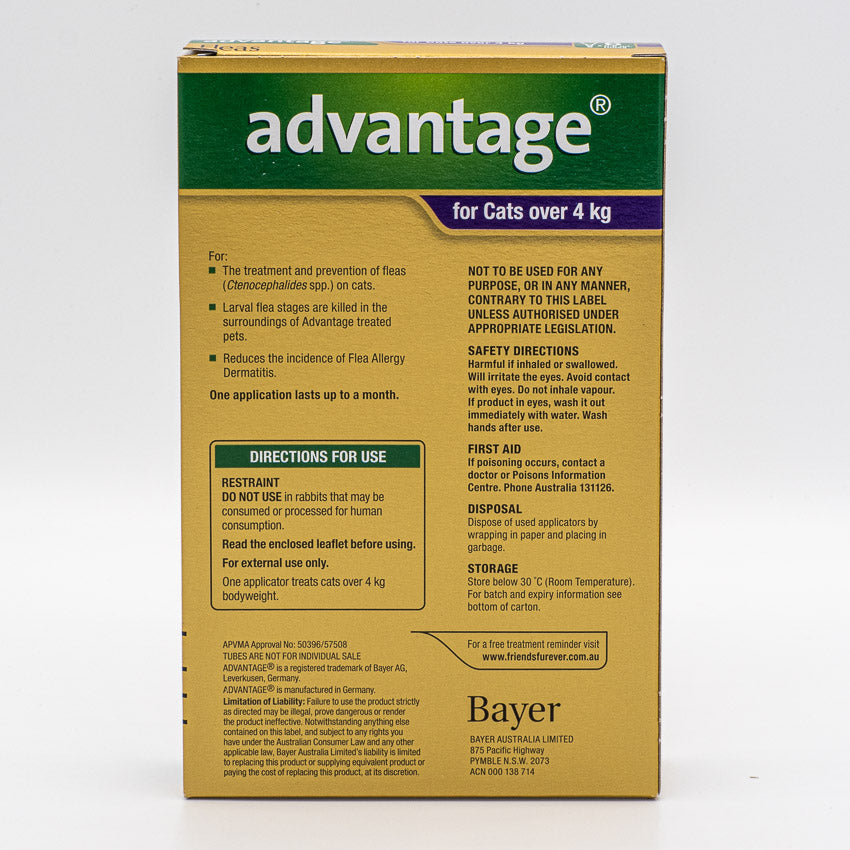 ADVANTAGE LARGE CAT OVER 4KG 4PACK
RRP: $66.49
SCRIPTLY PRICE: $45.00
Earn
45
points with this purchase!
Join for
free
and use your points to redeem exclusive offers and discounts on our most popular products
Join Now >
Advantage flea protection for large cats (4 pack). 
Advantage is the best way to get rid of those pesky fleas!
Description 
It's an easy-to-apply application that you only need to do once a month. It provides instant relief and that will keep your cat purring all day and night
4 pack

1-month protection  

Suitable for cats over 4kg

Aids in keeping pesky fleas off and away from your pet
Usage 
A waterproof spot-on flea treatment that is applied once to your large cat.